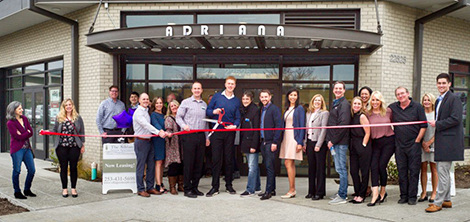 Village Concepts, which owns and operates assisted-living and senior housing communities throughout Washington, announced the grand opening in March of The Adriana in Des Moines.
Located a short walk from the Puget Sound waterfront, The Adriana apartments are co-owned in a partnership of Brian Scalabrine, an Enumclaw native, former professional basketball player and Highline College alumnus-turned eldercare advocate, and Andrew Langsford of the Bellevue-based Venture Real Estate Group. Amenities in the five-story building to go along with the 119 units include a social room, underground parking and a rooftop deck with views of the Sound and the Olympic Mountains.
For Scalabrine, the desire to support senior housing efforts stems from his childhood, when he watched his grandparents struggle to afford senior housing. The $23 million Adriana project is named after Scalabrine's daughters, Eliana and Adria.
Information about The Adriana and Village Concepts is available at villageconcepts.com and 888-548-6609.