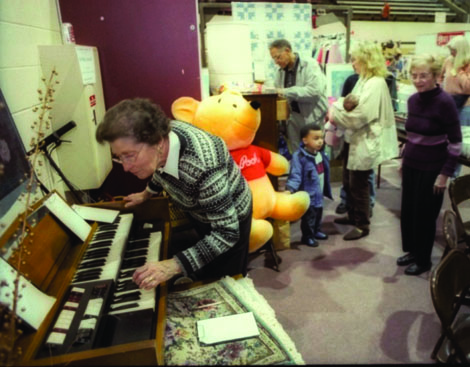 The annual Women's League Flea Market at the University of Puget Sound Fieldhouse in Tacoma is scheduled for March 21 from 9 a.m. to 4 p.m. A "side door sneak peek" at 8:15 will allow early-bird shoppers to have a look around before the official opening. Organizers expect more than 3,000 people will browse among the antiques, collectibles, jewelry,books, home and garden accessories, and other assorted items sold by 70 vendors. Admission is $10 for early birds and $5 during regular hours. Parking is free. Proceeds will support scholarships for UPS students.
The market, now in its 47th year, was inspired by a Women's League member who visited a flea market in France.
The league was founded in 1900 and has been supporting the university and its community since that time by selling tickets to concerts, publishing cookbooks, fundraising, and hosting events, as well as encouraging the continuing education of league members.