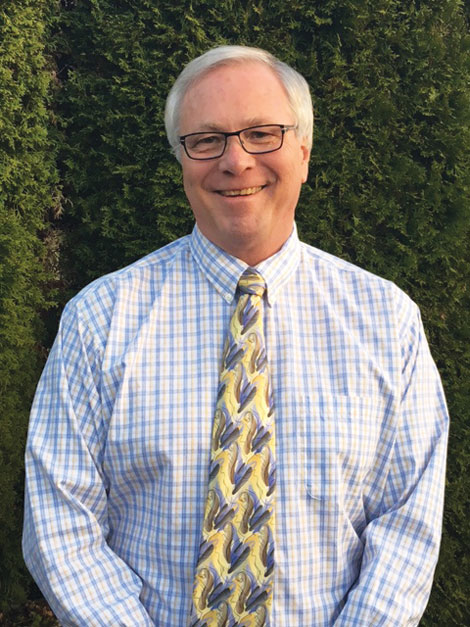 As Paul Opgrande heads into retirement this month after 30 years at the helm of Tacoma Lutheran Retirement Community, he can reflect on what drew him to such a long career in serving seniors.
"It's a short story," he said. "When I graduated from college in 1970 with a degree in political science, I couldn't find a job. I volunteered for six months at a Lutheran home in Dickinson, N.D. (his hometown) and found that I really liked the work and the mission behind it."
And the rest is history, so to speak. After serving in similar roles in Minnesota and North Dakota, Opgrande's three decades with Tacoma Lutheran included the last 27 years as its president and chief executive officer. During that time, the 350-resident community on 30 acres in Tacoma's North End added North Ridge Memory Care, the Emerson Wellness and Clark Aquatic Center, the Chihuly Family Art Center, Edwards Family Plaza, Arneklev Garden, multiple independent-living condo-style homes, and assisted-living apartments and services, in addition to expanding therapy-rehabilitation services and in-home support services.
The Board of Governors of Tacoma Lutheran, in announcing Opgrande's retirement effective Feb. 1, said his "stellar leadership" guided the community's expansion and improvements that have added to Tacoma Lutheran's "long-time reputation for quality care and quality living."
The board also noted Opgrande has ensured that residents have the opportunities and amenities to maintain a lifestyle in which they can cultivate new friendships and have new experiences during their golden years.
Opgrande's influence on the lives of seniors extends beyond the Tacoma Lutheran campus. Locally, he has been a member of LeadingAge Washington, Lutheran Services Northwest, Lutheran Services of America, and TACID, and has encouraged partnerships with healthcare providers. He also has served with the Board of Aging Services of Washington and the House of Delegates of the American Association of Homes and Services for the Aged, is a past president of the National Association of Lutheran Homes and Services for the Aged, and has served on committees with Lutheran Services in America.
Opgrande and his wife, Lolita, live in University Place and have two daughters and three grandchildren. In his spare time, he enjoys golf, reading, photography and time on beaches – the latter with or without the sun, he said. The couple plan to spend the first month of his retirement in Mexico, then will concentrate on building a new home in Olympia.
"I'll find ways to keep busy," he said.