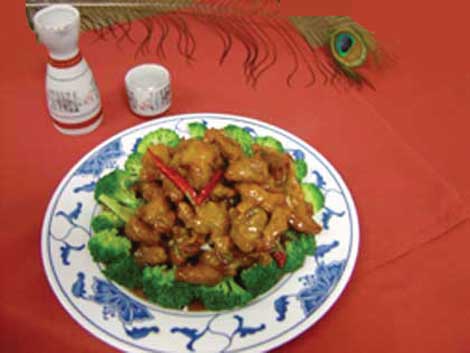 If you want large portions of tasty Chinese food, and prices that are reasonable, head to Hunan Garden on Steilacoom Boulevard in Lakewood.
There is plenty of parking, plenty of seating, and the service is attentive. The menu is very complete, with every item being made by hand on-site, which is great since big suppliers cook for many restaurants and we have found food is not always cooked in the place it is eaten . Our server, Kyong, assured us that our food was being made as we ordered it, and that everything was fresh.
The menu includes appetizers, entrees and dinners for one to four people. Dinners for up to 10 can be ordered. There is also a full bar and a lunch menu which includes a daily special.
For dinner we ordered the almond chicken and the beef with vegetables, each at $9.25, the pot stickers at $6.25, and egg rolls at $4.50. Both meals came with steamed white rice, and a pot of tea came to the table with the menus.
We got large heaping plates of delicious food. The six pot stickers were filled with pork and vegetables, and the three egg rolls were all very good, being deep-fried to a crisp crunch. Sweet and sour sauce, a ginger soy sauce, sesame seeds and hot mustard came with the appetizers, and the ginger sauce was especially tasty. None of what we ordered was spicy, but we saw other diners eating dishes with lots of red hot peppers in them.
The almond chicken was tender and heaped with sliced almonds. Celery and bamboo shoots added crunch and color. The beef practically melted in your mouth, and vegetables included baby corn, bamboo shoots, broccoli, carrots, celery, pea pods, two kinds of mushrooms, and zucchini. It was very flavorful and filling, and unfortunately we had no room for dessert.
There is plenty of room for a wheelchair or walker, but the bathrooms have very low toilets, which could be a problem for a disabled person.
A very good dining experience overall.
IF YOU GO
Hunan Garden Chinese Restaurant
8623 Steilacoom Blvd. SW., Lakewood
253-589-2100
Hours: 11 a.m. to 9:30 p.m.