A new Wesley Homes senior living comm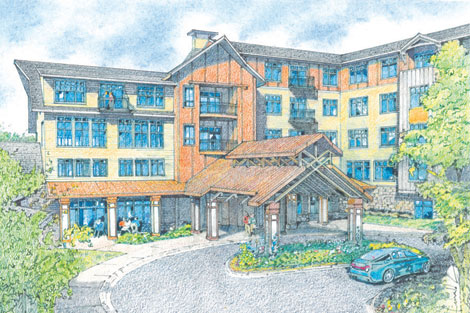 unity in Puyallup is tentatively scheduled to open in the fall of 2018.
Wesley Homes Bradley Park, which is waiting for city officials to issue a building permit, will occupy 14 acres on the south side of Bradley Lake Park. The site is between a Lowe's home improvement store and a Kaiser Permanente medical center on 39th Avenue Southeast.
Community amenities will include a chapel, a library, a bistro, underground parking, multiple dining venues, a health and wellness center, and a beauty salon. Social programs and events, gardens, trails and 24-hour emergency staffing also are planned.
Additional information is available at wesleyhomes.org.